Map data from USGS DEM and NLCD 2006. Original map produced by Carl Sack, 2012 (CC-BY-SA).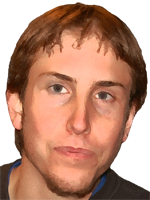 Welcome to my website. A little bit about me: I make maps. I teach. I enjoy being in nature, exploring new places, and building community. I like to eat good food and read good books that make me think. I am a strongly-motivated justice seeker looking for ways that mapping can empower the marginalized and oppressed in society. I am a proud new father. Of my many useful skills and likeable attributes, I believe the most important is that I am a life-long learner, which entails a constant search for new knowledge and skills and teaching others what I know.
"In every outthrust headland, in every curving beach, in every grain of sand there is the story of the earth."
-Rachel Carson

All work on this page is authored by Carl Sack and licensed Creative Commons (CC-BY-SA).
Interactive web maps:
Flash maps:
Publications:
Presentations:
Coming Soon